Carmichael Park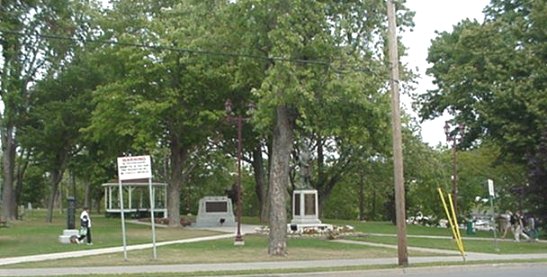 The land upon which this park is situated was given to the town of New Glasgow by James William Carmichael, Esq. (shipbuilder, MP and Senator) on November 24, 1890. Located in Carmichael Park are four war cenotaphs.
World War I Cenotaph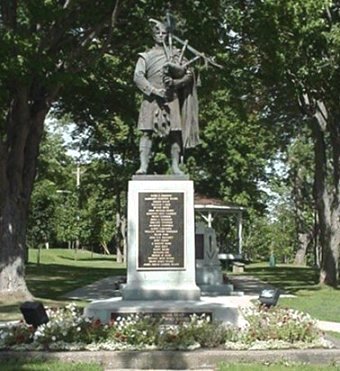 This World War I cenotaph was erected by the citizens of New Glasgow in 1929 in proud remembrance of the Town's glorious dead and to those who served.
World War II &
Korean Conflict Cenotaph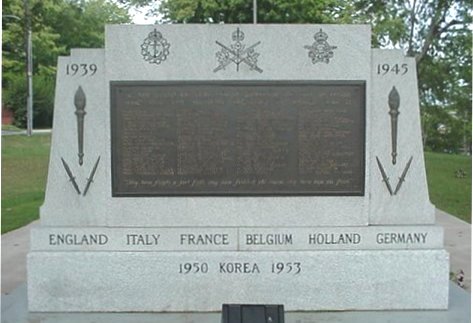 This cenotaph was erected in grateful memory of those who paid the supreme sacrifice in World War II and to those who served in the Korean Conflict.
The Pictou Highlanders Obelisk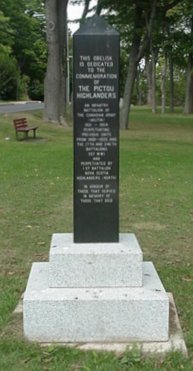 This obelisk is dedicated to the commemoration of The Pictou Highlanders in honor of those that served and in memory of those that died.
Memorial Plaques