North Nova Scotia Highlanders Demonstrate Modern Fighting Methods
Canada's Weekly-May 15, 1942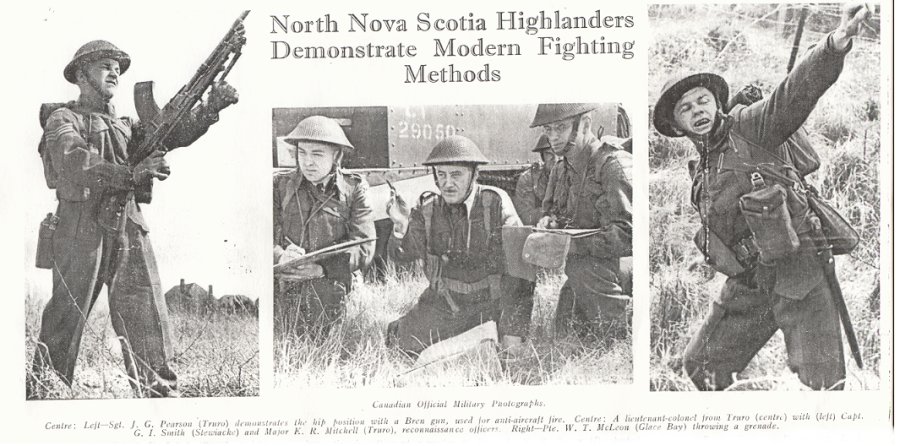 Centre: LEFT--Sgt. J.G. Pearson (Truro) demonstrates the hip position with a Bren gun, used for anti-aircraft fire. CENTRE--A lieutenant-colonel from Truro (centre) with (left) Capt. G.I. Smith (Stewiacke) and Major K.R. Mitchell (Truro), reconnaissance officers. RIGHT--Pte. W.T. McLeon (Glace Bay) throwing a grenade.