North Nova Scotia Highlanders Demonstrate Modern Fighting Methods
Canada's Weekly-May 15, 1942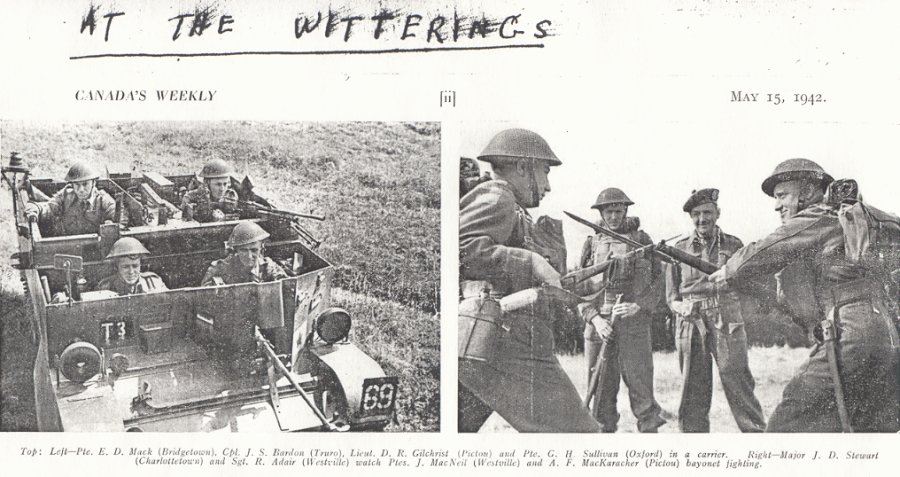 Top: LEFT--Pte. E. D. Mack (Bridgetown), Cpl. J.S. Bardon (Truro), Lieut. D.R. Gilchrist (Pictou) and Pte. G.H. Sullivan (Oxford) in a carrier. RIGHT--Major J.D. Stewart (Charlottetown) and Sgt. R. Adair (Westville) watch Ptes. J. MacNeil (Westville) and A.F. MacKaracher (Pictou) bayonet fighting.