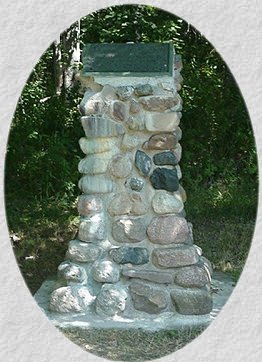 This Carin
Erected in 1965
Marks The Site of Pictou
County's First Church
Erected in 1787.
It Was Forty Feet Long By Twenty Five Feet Wide. It Was
Built of Logs On Land Donated By James McCabe, A Native Of
Northern Ireland. The First Services Were Conducted In
Gaelic By The Reverend
James MacGregor, D. D.
Who Came From Scotland In 1786.