People's Place Green Guide
It was clear from the design consultations that the community wanted a library that was green and environmentally conscious. We planned many elements, some large and some small, to achieve that goal. This guide is to explain a bit about them, how they work, and ask you to think about using some of these in your own projects.
The Pictou-Antigonish Regional Library, ACALA (Antigonish County Adult Learning Association), and Health Connections are committed to helping citizens learn more about how to create a sustainable and healthy community. Through books, programs, and activities we pledge to help ensure a green future for everyone. If you have any suggestions please feel free to share them with us. And please take time to learn more about your public library, the People's Place!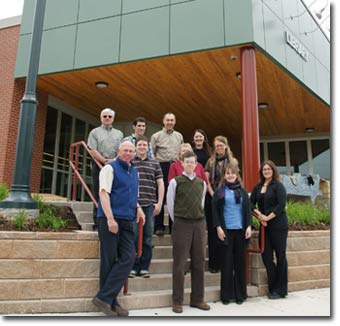 Solar Power
Water Conservation & Protection
Insulation & High Performance Barriers
Energy Star rated Appliances & Equipment
Other Features - adaptive reuse & soil improvement, local materials, greehouse gas reduction, education